Create a browser application for creating photos with customer stickers.
A landing page was created where visitors can log in via Facebook. The application analyzes the most active subscribers of the visitor profile, forms a recognition card and sends it to the selected friend on the wall. You can also send a postcard to your wall with a friend's mark. The stickers on the card are presented in the design of Cornetto, themed hashtags # rastopiled are selected. After sending the postcard, buttons appear on downloading the track of the blocker Sasha Spielberg, who signed a contract and became the face of a campaign to promote a new brand of ice cream.
The browser application was implemented as part of a large-scale marketing campaign for Cornetto Disc with crispy chocolate chip cookies. The target audience was young people from 18 to 24 years old. The marketing department has achieved increased coverage, increased user awareness of the new product and loyalty due to the right mechanics and product ambassador.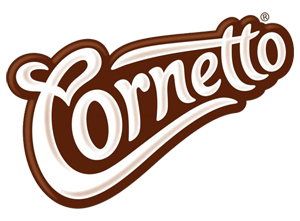 Cornetto
официальный сайт заказчика