Competitive application for Nissan on Facebook and Vkontakte social networks.
Since Nissan is very actively interacting with users in these social networks, it was decided to continue and strengthen involvement in the next promo dedicated to the UEFA Champions League. The contest application is a widget in the Community. The laconic style in the range of the brand book was approved. The mechanics are as follows: - to start participating in the contest, you need to get a unique promotional code - it is issued on the site when passing the game mechanics "Test Drive" - using the code you can log in to the application and share the record with friends - the entry is a coupon for two tickets to the UEFA finals - the application program automatically counts the likes of the posts shared by the participants - the winner receives the cherished tickets for the final. All visitors to the application have the opportunity to see the weekly and overall rating.
The application was aimed at increasing the scope of the competition. Upon receipt of the code, game mechanics showed the advantages of the customer's cars and increased brand recognition. Since the winner was determined by the number of likes, the participants themselves involved their friends and acquaintances from social networks in the hope of winning a prize.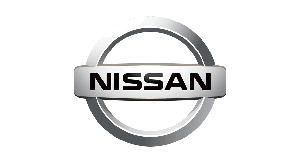 Nissan
официальный сайт заказчика