Case
Browser games and games for social networks
To create a game module on physical security data for the staff of OJSC Severstal. And its further integration into Scorm training platform.
This project is focused on training and testing the staff on physical security data. The tasks of the game are simulated in terms of rules and requirements adopted at the enterprise. The game is also focused on logic and understanding of data security practices. The module consists of safety regulations and three locations where employees need to find violations and drag them to the "Data violation" mark. All locations are modeled basing on possible violations in real life. There are three options of game duration (3, 5 and 7 minutes). The employee must find all violations during the set time. Correct answers add a score, incorrect – deduct it. Each location item can be moved to the data violation basket, but not all are considered to be violations. The project is designed in the same style as other educational games by the Scorm standard. Scorm, in turn, allows to combine any projects developed for distance learning on one platform. As well as to track general and individual statistics and save it in the enterprise database.
This project was dedicated for OJSC Severstal. It was required to integrate the game into the Scorm platform, where employees are trained and tested for grasp of all requirements for operation processes.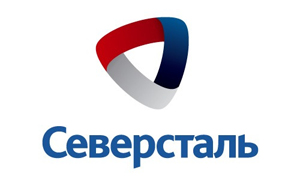 PAO Severstal
официальный сайт заказчика
We appreciate for upgrades and updates made to our request. We finally got what we need! All requirements on game running are considered, terms are kept. The game is fascinating.